REQUEST A
FREE
CONSULTATION

*Loans provided by EnerBank USA, Member FDIC, (1245 Brickyard Rd., Suite 600, Salt Lake City, UT 84106) on approved credit, for a limited time. Repayment terms vary from 24 to 132 months. Interest waived if repaid in 365 days. 18.10% fixed APR, effective as of July 1, 2018, subject to change. Interest starts accruing when the loan closes.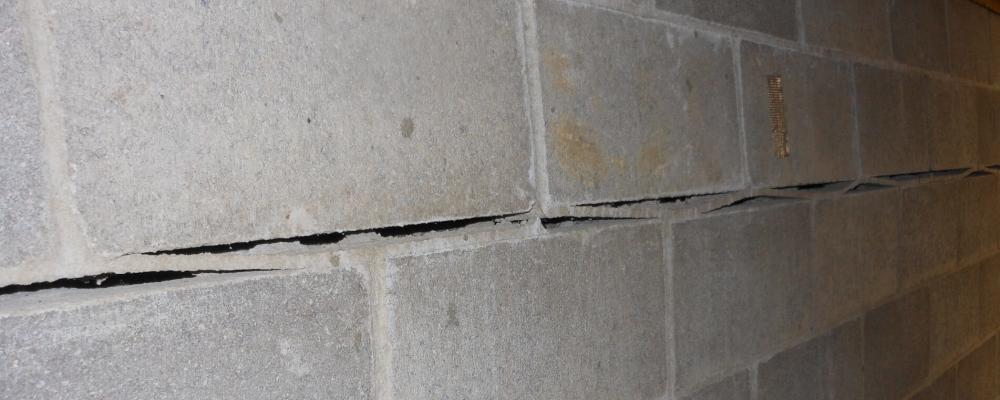 Are you struggling with bowed or tilting walls in your basement? Block and poured foundations can have bowing in walls over time if they weren't installed or anchored properly. Area Waterproofing & Concrete has the solution you need. We offer wall anchors, carbon fiber reinforcement, and I-beam reinforcement options in our bowing wall repair service based solely on the condition of your walls and foundation. At Area Waterproofing & Concrete, we have more than 25 years experience providing exceptional bowing wall repair services. We have the expertise to serve you by getting the job done on time and within your budget. You can rest easy knowing we are insured, licensed and bonded for your protection and will serve you to the best of our ability.
Don't Ignore Bowing Basement Walls
What happens if you don't fix bowing basement walls? The bowing will only continue to get worse. Wall anchors are only used in situations with serious wall bowing. Carbon fiber reinforcement is used for walls with bowing at the top. I-beam reinforcements use a spring system to push and stabilize walls. When compared to other options in the industry, our spring load systems, in our bowing wall repair service, are the only system that moves a wall back to its original position and keeps it there.
Our wall anchors are installed by digging out the soil near the outside of a wall. Next we install the base of the anchors deep into the ground at a 20-degree angle. The end of the wall anchor is secured by attaching a steel plate to the basement wall. Wall anchors repair serious bowing and very effectively prevent future wall movement caused by pressure from outside soil. The steel plate pushing against the wall cancels out the hydro-static pressure from the soil outside the wall. This results in a structurally sound basement wall.
Don't settle for less than the best. Call today for a free estimate from our team of waterproofing, foundation, and concrete professionals. There is no other company in Wisconsin with our level of commitment, experience, and excellence that can help make your home a safer, and a more wholesome place to live.
Area Waterproofing & Concrete provides free inspections, for bowing wall repair, to homeowners and businesses in Madison, Chilton, Appleton, Green Bay, Green Lake, Oshkosh, Fond du Lac, Sheboygan, Oconto, Wautoma and other surrounding cities in Northeast Wisconsin.
Restores your walls back to their original, or better than their original, state

Ensures long-lasting wall sustainability

Prevents cracks from forming within your structure
Ensures your home is a comfortable place to live

Ensures a safer and healthier home environment for you and your family