REQUEST A
FREE
CONSULTATION
*Loans provided by EnerBank USA, Member FDIC, (1245 Brickyard Rd., Suite 600, Salt Lake City, UT 84106) on approved credit, for a limited time. Repayment terms vary from 24 to 132 months. Interest waived if repaid in 365 days. 18.10% fixed APR, effective as of July 1, 2018, subject to change. Interest starts accruing when the loan closes.

We are Area Waterproofing & Concrete, located in Oshkosh, Wisconsin. Mark Sturm founded our home services company in 1992. For more than 20 years, Mark Sturm has led our locally owned and operated basement company. Mark oversees operations and his family helps with day-to-day operations.
Lastly, we pride ourselves in excellent customer service, fair pricing, quality workmanship, and treating others as we would like to be treated. Our goal is to deliver solutions to your home improvement needs. Whether you have a wet basement or standing water in the crawl space, we have the services you need.
At Area Waterproofing & Concrete, our mission is to treat every customer with
excellence, integrity,

and only offer what's truly

best for them

in every one of our installation and repair services.
WHY PICK OUR HOME SERVICES TEAM
The team at Area Waterproofing & Concrete focuses on building trust with our clients. Firstly, we start every project with a FREE home inspection and consultation. We look over your basement or crawl space and help you identify problem areas. Secondly, our specialists walk you through solutions. We offer services in foundation repair, basement waterproofing, crawl space encapsulation, and everything between.
Thirdly, we schedule an appointment. Our crew will arrive at your home at the best time for you and your family. Then, we work as quickly and efficiently as possible to finish your request.
Lastly, we offer financing options for your home improvement project. We want you to enjoy an improved home at prices which won't break your bank. Contact us at 920-830-3788 today to schedule a FREE consultation with our dedicated team.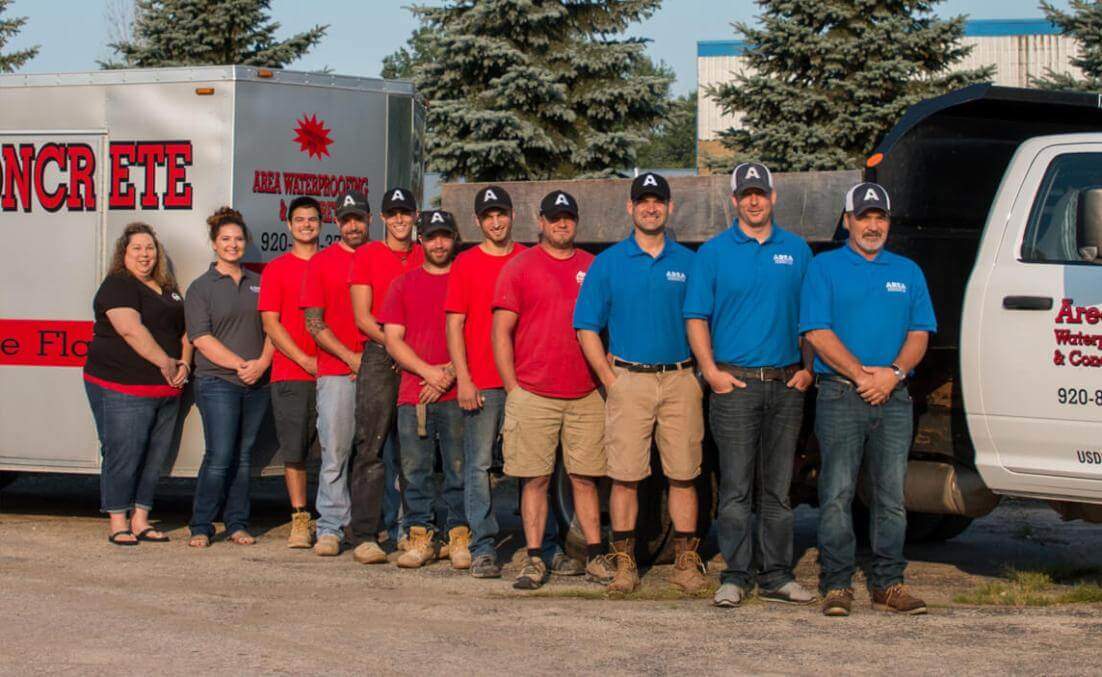 MEET YOUR HOME PROJECT CREW
We value every person like family. From our employees to our customers, we focus on respect, integrity, and loyalty. Our dedication to our people and who we serve is one of the most important secrets of our success.
Additionally, our home services team provides high-quality craftsmanship. We invest our people's personal growth, skill development, and job satisfaction so that they can deliver even better results to you and your family.
Through our 30 years of operation, we have been able to serve every homeowner by providing them with the solutions that work best for them and their current situation.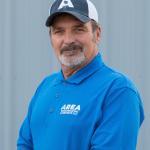 Mark Sturm
Owner/Salesman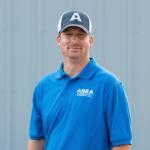 Aaron Simonis
Production Manager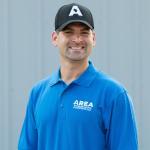 Wesley Sturm
Excavator Operator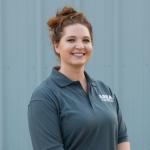 LaRae Simonis
Office Manager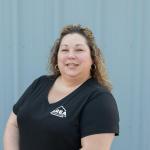 Carmin Garcia
Administrative Assistant