REQUEST A
FREE
CONSULTATION

*Loans provided by EnerBank USA, Member FDIC, (1245 Brickyard Rd., Suite 600, Salt Lake City, UT 84106) on approved credit, for a limited time. Repayment terms vary from 24 to 132 months. Interest waived if repaid in 365 days. 18.10% fixed APR, effective as of July 1, 2018, subject to change. Interest starts accruing when the loan closes.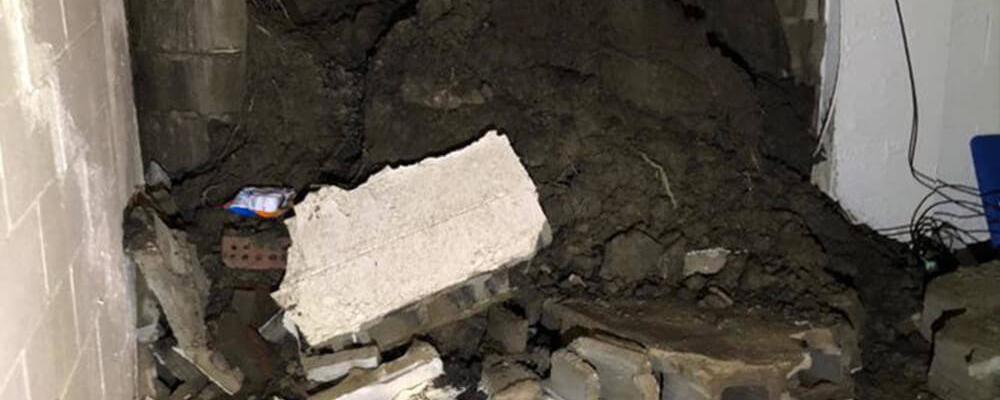 Are you struggling with cracked or broken walls or foundation? Do you need to rebuild your walls or your foundation? It can be very stressful knowing your walls or foundation need to be rebuilt, but we are the experts who can help meet your needs. We have some of the best rebuilding solutions to fix your walls and foundations. We offer our wall anchors for serious leaning or bowing carbon fiber reinforcements, and I-beam reinforcements guaranteed to help your home. We also offer foundation and wall rebuilding to restore your home to its original, or better than original, condition. Our services are the some of the best in the industry and are also as non-invasive as possible. We make sure the rebuilding products and services installation are able to conform to your home design and decor.
We have over 25 years experience offering exceptional wall rebuilding services. We have the experience and expertise you're looking for to serve you by getting the job done on time and within your budget. We are insured, licensed, and bonded for your protection and will serve you like you're one of our own family members.
What happens if you don't fix the problems in your home? They will only continue to get worse over time. Let us work with you to do what's best to protect you and your family. Our rebuilding products and systems are strong, non-invasive, work great in tight quarters, and are easily painted over to align with the design theme within your home. We work with you based solely on your needs to ensure sustainability and service with excellence.
Don't settle for less than the best. Call today for a free estimate from our team of waterproofing, foundation, and concrete professionals.
Area Waterproofing & Concrete provides free inspections to homeowners and businesses in Madison, Chilton, Appleton, Green Bay, Green Lake, Oshkosh, Fond du Lac, Sheboygan, Oconto, Wautoma and other surrounding cities in Northeast Wisconsin.
Rebuilds your walls and foundations back to their original, or better than their original, condition

Ensures long-lasting wall and foundation sustainability
Fixes the cracks that may have formed within your structure

Ensures your home is a safe and comfortable place to live

Ensures your home environment is safer for you and your family