REQUEST A
FREE
CONSULTATION
*Loans provided by EnerBank USA, Member FDIC, (1245 Brickyard Rd., Suite 600, Salt Lake City, UT 84106) on approved credit, for a limited time. Repayment terms vary from 24 to 132 months. Interest waived if repaid in 365 days. 18.10% fixed APR, effective as of July 1, 2018, subject to change. Interest starts accruing when the loan closes.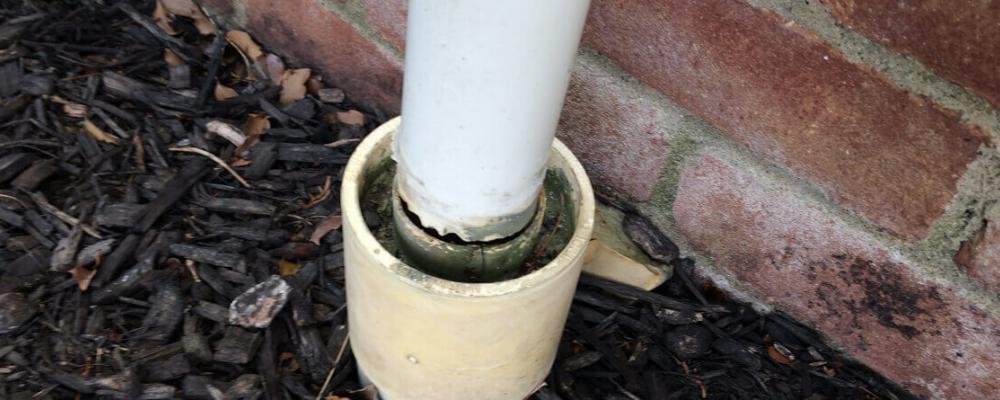 FROZEN DISCHARGE LINE PROTECTION IN WISCONSIN
Has the winter weather caused the discharge line of your sump pump to freeze? Or, are the pipes in your sump pump leaking or need repair? Cold winter weather can cause thousands of dollars in damage without the proper discharge line protection. Without functioning discharge lines, your sump pump will fail to protect your home from flooding. 
How Do You Unfreeze A Sump Pump?
Luckily, Area Waterproofing & Concrete has more than 25 years of experience delivering exceptional Frozen Discharge Line Protection services. We utilize proven tools such as ice guard systems to give you short-term solutions and long-term protection. Don't waste your time pouring boiling water down your sump pump. Let our team come in, perform a FREE inspection, then deliver the perfect solution.
Our sump pump crew is insured, licensed, and bonded for your protection and will serve you to the best of our ability. Furthermore, there is no other company in Wisconsin with our level of commitment, experience, and excellence.
Call today us at 920-830-3788 for a FREE estimate from our team of waterproofing, foundation, and concrete professionals. 
Area Waterproofing & Concrete provides free inspections to homeowners and businesses in Madison, Chilton, Appleton, Green Bay, Green Lake, Oshkosh, Fond du Lac, Sheboygan, Oconto, Wautoma and other surrounding cities in Northeast Wisconsin./service-area/
KEY BENEFITS OF DEFROSTING SUMP PUMP DISCHARGE LINE
Ensures water stays out of your basement

Ensures your sump pump discharge line doesn't get backed up

Prevents you from spending thousands of dollars on unexpected repairs when water enters your basement

Prevents formation of mold
Prevents formation of mildew

Prevents hazardous health conditions being present in your home

Ensures a safer and healthier structure