REQUEST A
FREE
CONSULTATION
*Loans provided by EnerBank USA, Member FDIC, (1245 Brickyard Rd., Suite 600, Salt Lake City, UT 84106) on approved credit, for a limited time. Repayment terms vary from 24 to 132 months. Interest waived if repaid in 365 days. 18.10% fixed APR, effective as of July 1, 2018, subject to change. Interest starts accruing when the loan closes.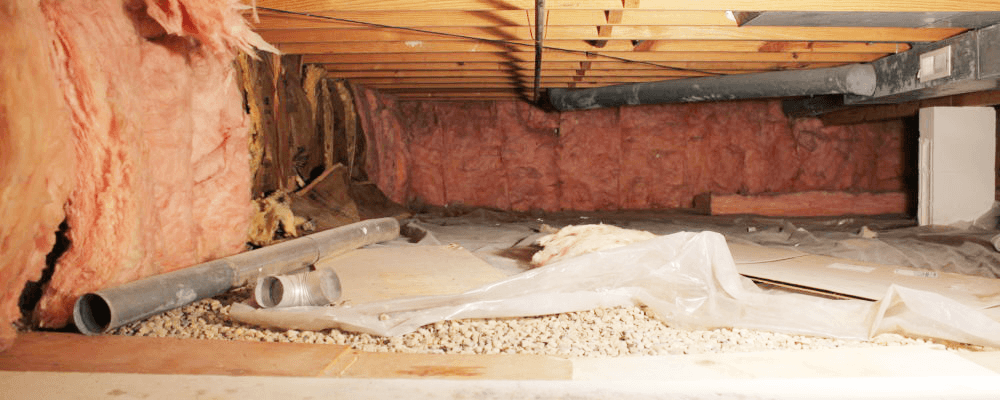 CRAWL SPACE ENCAPSULATION
Do you have pests, hazardous or stinky odors, or water constantly finding its way into your crawl space? Encapsulating your crawl space is one of the best solutions for you. At Area Waterproofing & Concrete, we have more than 10 years experience protecting and servicing crawl spaces. We have the expertise to get the job done on time and within your budget. We are insured, licensed and bonded for your protection to serve you to the best of our ability.
When you have a crawl space that is not encapsulated you open up your home to pests, hazardous or stinky odors, and water. Water, mildew, and high humidity could also lead to the development of mold and it circulating throughout your home. The majority of the air you breathe in the upper levels of your home comes from the basement or crawl space. You don't want to be breathing hazardous odors or mold that could negatively affect your health.
If you have some of these issues, you definitely want to get this taken care of right away. When you ignore these problems, pests could enter your home, mold formation will only continue, you'll have rotting wooden floor joists, and foundation problems could also result. We have one of the best crawl space encapsulation services out there, and when it's paired with our other services it will permanently protect your wet, damp, or flooded crawl space.
Let us worry about removing your stress by protecting you and your home from potentially hazardous conditions. We work with you based solely on your needs to solve the problems you are facing, or to install services that ensure you and your home won't have to face crawl space issues again.
There is no other company in Wisconsin with our level of commitment, experience, and excellence that can help make your home a safer, and a more wholesome place to live. Don't settle for less than the best. Call today for a free estimate from our team of waterproofing, foundation, and concrete professionals.
Area Waterproofing & Concrete provides free inspections to homeowners and businesses in Madison, Chilton, Appleton, Green Bay, Green Lake, Oshkosh, Fond du Lac, Sheboygan, Oconto, Wautoma and other surrounding cities in Northeast Wisconsin.
Prevents pests from entering your home

Prevents moisture from entering the home

Prevents floor joists from rotting

Prevents flooding
Prevents mold from forming

Prevents mildew from forming

Cleaner air circulating throughout your home